Spicebird is
your one platform for many collaboration needs. It provides e-mail, calendaring and instant messaging with intuitive integration and unlimited extensibility.
Spicebird beta 0.7 pre release is out now and can be downloaded in 10 languages from the i10n nightly build archive. For the latest nightly build of English version, check this English nightly build archive.
Some of the new features in version 0.7 are
Google Applets in Home Tab

You can add Google applets in the Home tab. For example: On home tab, click Add Applet -> Google Applet. Add a url to Google applet (e.g. Google Map Search). And you'll have a nice Google map on your home page 🙂
Or add date & time applet ( this url )
Or from the thousands of applets available from Google 🙂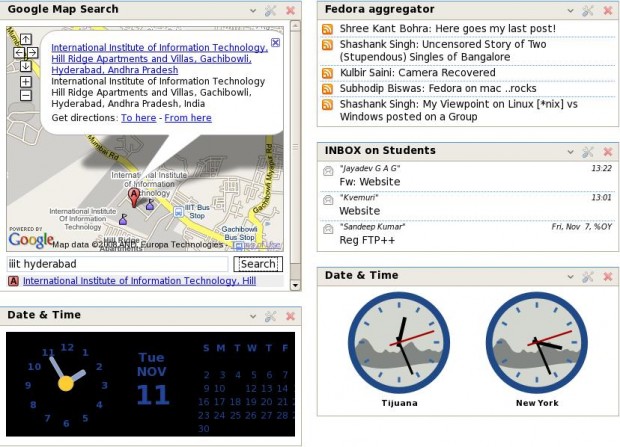 Auto Update Feature

Spicebird now checks for updates automatically 🙂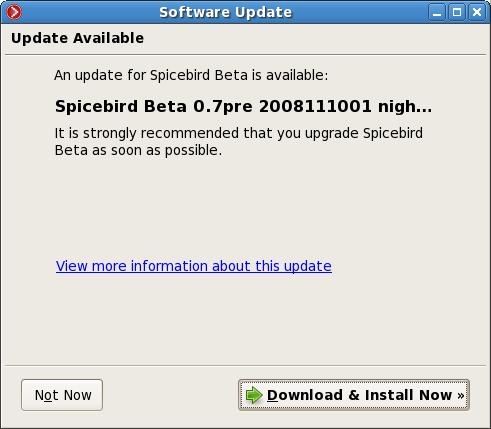 Its way faster than the previous version. Thats my personal opinion. I was using Spicebird beta 0.4 since more than 6 months.
Check the official release announcement for more details.
Download
Get the latest version of Spicebird from nighty build archive.
Extract and Move
Extract the Spicebird archive file as
[

root

@

localhost ~

]

# tar -xjf spicebird-beta-0.7pre.en-US.linux-i686.tar.bz2 [ENTER]
Move the extracted directory to /opt/
[

root

@

localhost ~

]

# mv spicebird-beta /opt/ [ENTER]
Create shortcut on Panel
Right click on Gnome panel and click "Add to Panel"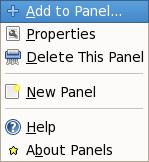 Click on "Custom Application Launcher"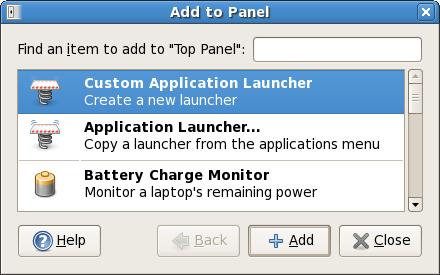 Fill in appropriate details as shown in the following image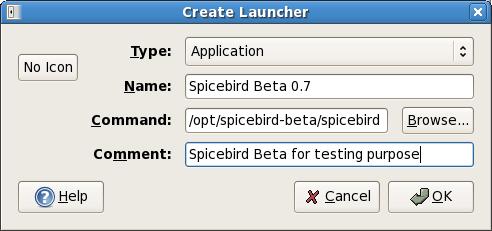 Choose an icon for Spicebird by clicking the "No Icon" button on the top left corner.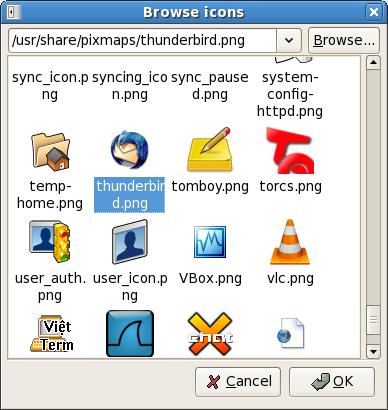 Click Ok. And you are done. Now click the new icon that has just appeared on the panel. Rest of the configuration like account creation and settings is exactly same as Thunderbird or Evolution or any other mail client.
Reference : Spicebird Official Website